And Just Like That... Crush on Carrie's Heart Jewelry!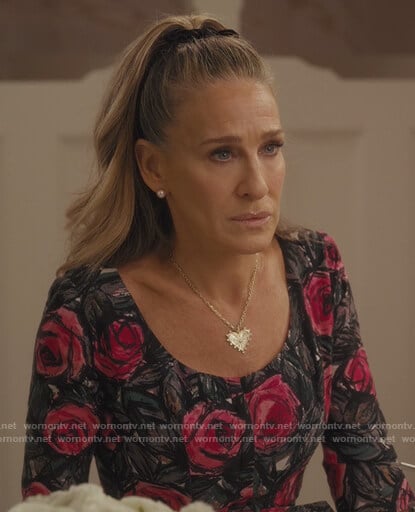 Carrie Bradshaw's outfits are a never-ending source of fashion fantasy me. When watching old SATC reruns or the new season of AJLT, her looks never cease to inspire me to try a a more daring outfit or styling trick the next day.
Imagine my sheer delight when I see Carrie in a heart-shaped pendant necklace (by fine jeweler Marlo Laz). I love how she styles hers with gemstone chains and tennis necklaces. With floral blouses and printed tops. There's a nonchalance and joi de vivre about the heart -- a joyful, loving shape.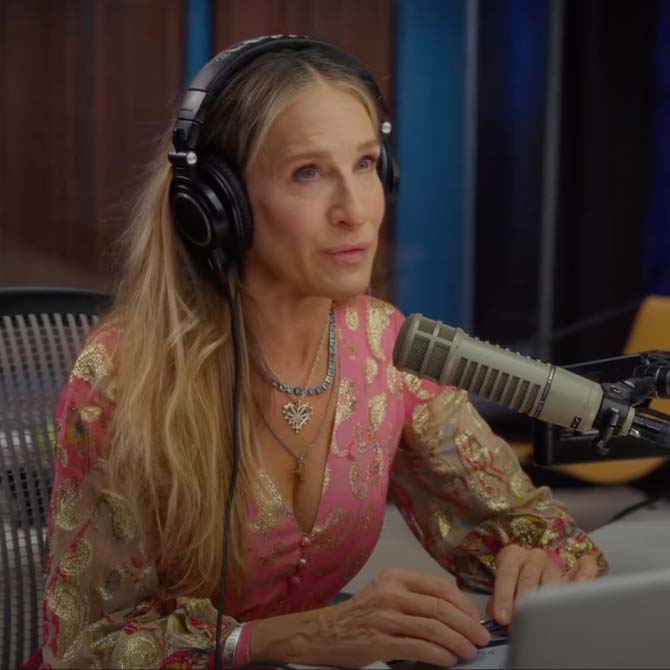 You can channel Carrie's chic look here with a Heart of Gold Pendant necklace or individual charm. Want to add the charm on a charm necklace or a different chain? Build your custom necklace here.