P.S. I HART THIS: JEWELRY CASES
Two of my favorite things in the world -- travel and jewelry -- can sometimes be at odds with each other. It's a pain in the neck to neatly pack jewelry in a suitcase for a getaway. But we can easily avoid the tangled mess with some lovely jewelry cases.
I can't stop daydreaming about being able to travel again soon. In that spirit, here are some of my favorite cases! Happy organizing! Much love, from one neat freak to another.
This
Mark + Graham case
is a little bit of an investment ($99) but you'll have it for years. Add your initials for extra chic. I chose the
Medium Travel Case
in Poppy Red Leather, with pink + green stripe monogram.
This mini case is chic enough to perch on your vanity or dresser when not on the road. Such an affordable, lovely gift too!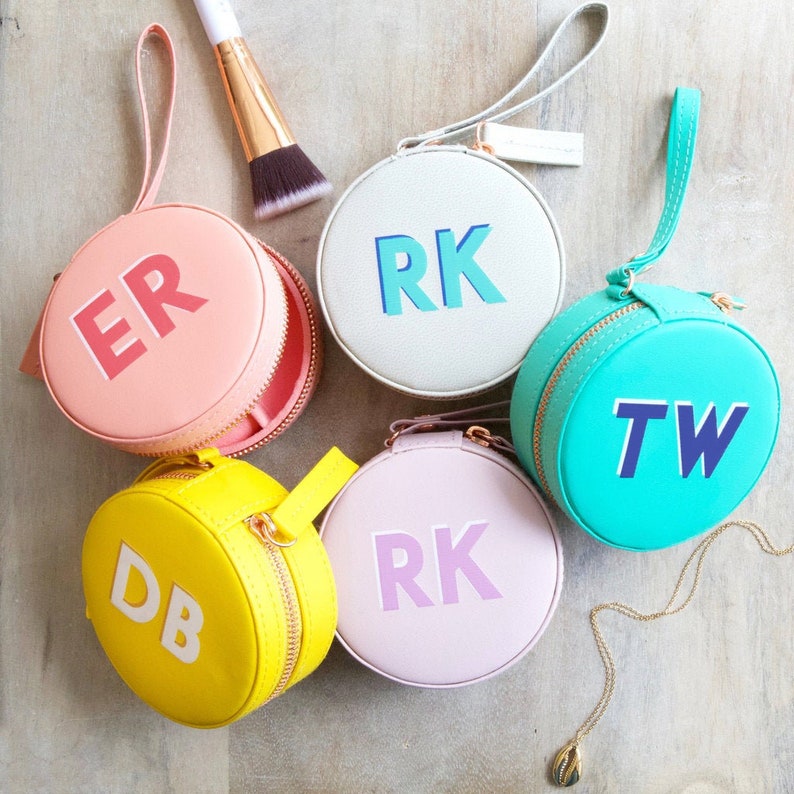 This budget-friendly medium-sized case ($24) from Amazon has plenty of interior storage. Perfect for the gal who wants to bring a lot of jewelry options.
Not too pretty, but sure is practical. This large storage case is made from heavy-duty linen and has hefty zippers. I store all of my samples and display jewelry in it and bring it to trunk shows. This is an absolute must-have for the accessories and jewelry lover like myself.